Our tire store comprises experienced installers who provide the best in convenience through seamless installation for our customers. You can easily purchase your desired tires, and we'll install them right away for you. We offer affordable car and truck tires, but our products' quality is never compromised, therefore, satisfying our customers. With our top-notch services, purchasing tires has never been a more convenient and easy process. Contact us today to get your own high-quality tires for your vehicle.
At Kluttz, we want to ensure that you get the service you deserve at an honest and reasonable price. This is why we offer free estimates and will discuss any pricing issues that may arise. Before any mechanical work is completed, we will be sure to check with you, and inform you of how much the service will be. This allows you to confidentially make a decision without the shock of prices after the work is completed.
We always prioritize customer satisfaction with our quality tire services, catering to individual needs. Regardless of any car or tire dilemma you may be having, our company's tire experts are equipped with the necessary knowledge and tools to provide answers to any question and solutions to problems. We will also be there to help you every step of the way, providing guidance and expertise in picking the best tire for your vehicle. All you need to do is give us a call, and one of our experts will talk to you.
Our car mechanics are factory-trained and certified to give you the tire services you deserve. We have all the services you need to keep your vehicle's systems in the best condition to keep it running on the road. We offer the following services: Tires and Wheels, Auto Repair Services, Auto Maintenance, Tire Repair, Wheel Alignment, Car Inspection, and Oil Changes.
Fast and Dependable Car Repair & Maintenance Services
Our Car and Truck Tire Shop is known as the most reliable provider of car services. If you can't find the right company for quality car repair, affordable services, and high-quality tires, you can always give our experts a visit at Kluttz Tire and Service Center. You can also contact us through our website or our number. Our company has been able to expand our services over the years without reducing our quality. Check out our services page to see what all we offer for Locust, NC and the surrounding areas.
At Kluttz Tire and Service Center, we continuously aim to provide the best and customer-suited automotive repairs and maintenance services, while taking your needs into consideration. Our tire technicians are always ready to assist you regardless of how complicated your car problem is. We provide a wide range of auto repair services from brake repairs, state inspections, shocks and struts, fluid checks and replacement, lift kit installations, oil changes, suspension repairs, tire repairs, and more. We also use state-of-the-art technology and industry-standard processes to ensure that your vehicle gets the services it needs. Give us a call, or fill out the form on our site, and get started with your service today.
Free, no-obligation quotes.
We understand how significant it is to know exactly how much you're going to pay for the car repairs before the technicians start to work. Kluttz Tire and Service Center offer no surprises when it comes to pricing. We will provide a detailed written estimate with no hidden fees or costs. You can fill out the form on our website, or give us a call today, to get a free estimate. Please note, all of our estimates are subject to the information you have given us. If your vehicle information is incorrect, the estimate may be wrong.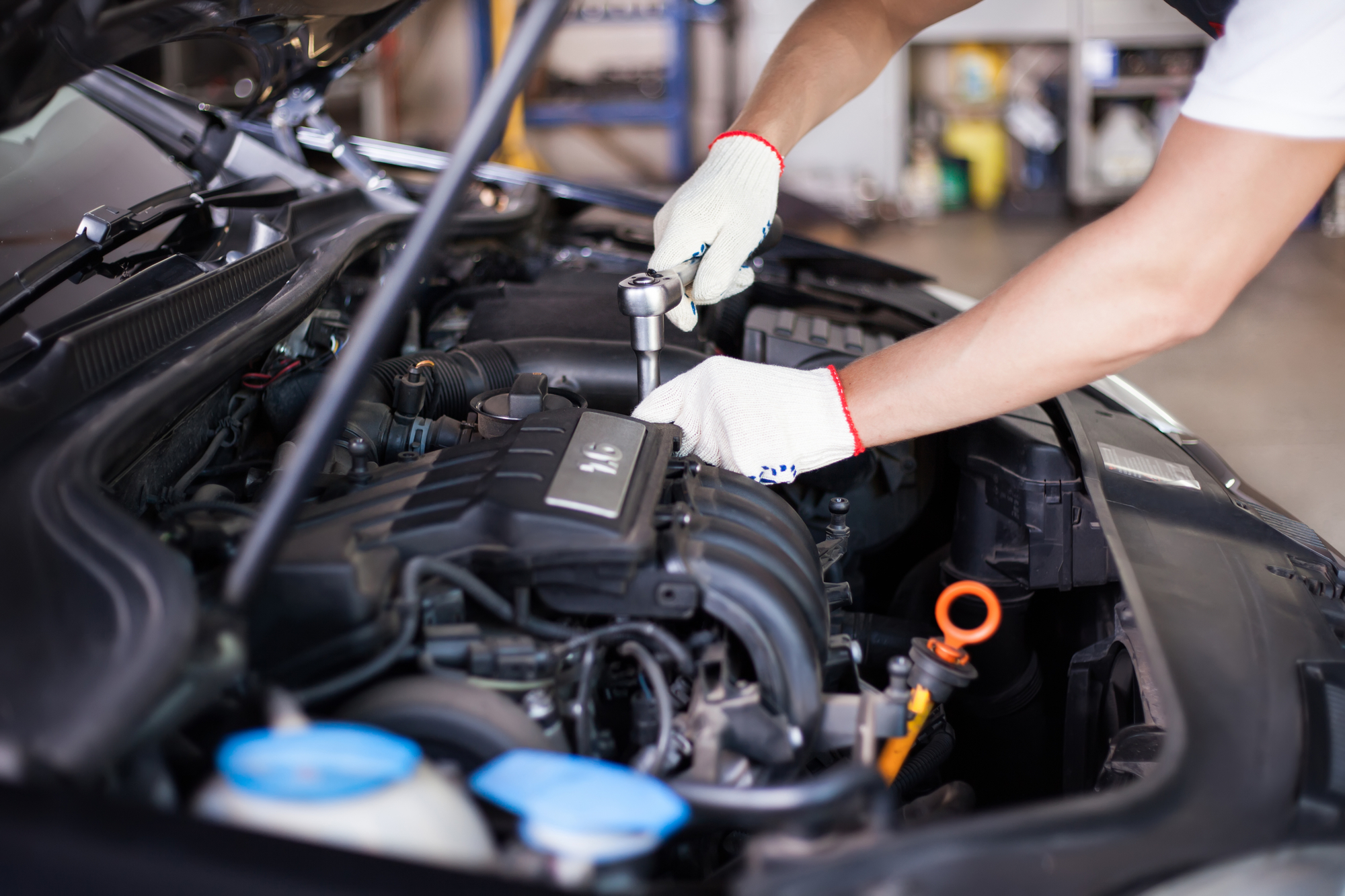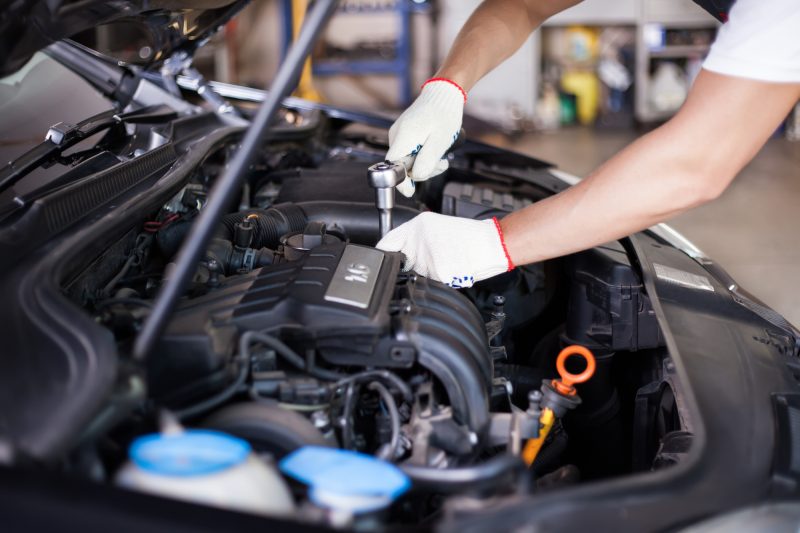 Shopping for New Tires
Are you looking for new tires in Locust, NC for your truck, car, or SUV? Kluttz Tire and Service Center is your best choice for premium products. We have a wide range of quality tires in our inventory from known tire brands you can trust. Our tires are also the most affordable. Our tire inventory has tires from the most familiar names like Bridgestone, Firestone, Goodyear, Toyo, and more. Regardless of what type of vehicle you are using, we have the highest quality set of tires that are best for you.
Affordable tires from brands you trust
Tire shops in North Carolina are not the same. At Kluttz Tire & Service Center, we focus on offering a wide selection of low-cost tires that don't sacrifice quality. If you're having trouble finding the right tires for your car or truck, call us and our skilled technicians will help you out. Get a price quote by calling our tire and auto experts at 704-888-5895.

The Best Auto Repair Company in Stanfield, NC
Once you purchase your tires, we have you covered.
Customer Focused
We value our customers, which is why our company always aims to provide customer satisfaction in every service we offer, from auto repair to maintenance, and tire installations. We also appreciate your feedback that allows us to improve our services and every aspect of our business.
Family Owned & Operated
Kluttz Tire and Service Center is your family-owned one-stop repair shop for your vehicle. Over the years, we've catered to many individuals, helping thousands of car owners keep their vehicles running smoothly and stay in an ideal condition. Contact us and we'll service any type of car you have.
Quick & Efficient Services
Kluttz Tire and Service Center is your family-owned one-stop repair shop for your vehicle. Over the years, we've catered to many individuals, helping thousands of car owners keep their vehicles running smoothly and stay in an ideal condition. Contact us and we'll service any type of car you have.
Comprehensive auto repair service from your North Carolina car care experts.
Kluttz Tire & Service Center's mission is to provide you the top-notch and latest in auto parts and products at the best prices along with high-quality service. With our premium services, we'll go above and beyond to make sure your car needs are met. We're known for our superior and satisfactory customer service, which is why vehicle owners all over North Carolina come to us for their car needs and expertise of our mechanics. We offer a complete range of services for your car at the highest quality of workmanship. Visit Kluttz Tire & Service Center today!
We have everything you need.
Kluttz Tire and Service Center is your one-stop shop for complete auto repair and services to keep your vehicle in its ideal condition. We know there are a lot of drivers who want to get the spotlight on the road. Kluttz Tire and Service Center offers custom wheels installation. You can choose from our wide selection that meet your expectations and improve your vehicle's look and performance. Check out our shop for advice on the best and trending wheel style and type for your vehicle. Call us and schedule an appointment today.
Frequently Asked Questions
Tire rotation is significant in terms of your safety and for extending the life of your tires. When tires are changed to different positions on your car or truck, the pattern of wear and tear on each tire also changes by moving friction and torque to different areas of the tires' tread. Ensuring an even tread wear helps improve braking and cornering by keeping traction consistent across all of your tires, and it boosts fuel efficiency, too. Taking your vehicle to a tire shop to have your tires rotated also offers the opportunity to get professional inspection for signs of issues such as cracks and punctures.
We highly suggest you check the air pressure in your tires at least once a month because all tires lose air over time. It's also advisable to check your tire pressure before you take a long drive to a far place or when you are going to be towing or hauling a heavy load. It's always the best idea to check your tires when your car or truck has been parked for several hours.
It depends on several factors such as:
The type of tires and vehicle you have
How many miles you put on your vehicle
Your driving habits
How well you maintained your tires
Generally speaking, you should have your tires undergo a professional's inspection after they've been in use for more than five years. Even if the tread still looks good, and your tires are over ten years, it's time to replace them. Schedule an appointment with our experts and we'll gladly inspect your tires and provide the best solutions for your car's tires.
There are a lot of things you can do to make your tires last as long as possible. Here are some tips:
Check your tires at least once a month to ensure proper inflation.
Pay attention to your driving habits—don't overspeed; avoid hard braking and cornering; avoid overly fast starts; and try not to drive over potholes and debris if possible.
Take your vehicle to a professional for tire rotation and balancing at regular intervals.
Regularly inspect your tires for damage, wear, or objects caught in the tread.
Stay below the maximum load capacity of your tires to avoid too much heating.
Most drivers often ignore their spare tires until they're needed. When the time comes that you need yours, its condition can make a significant difference between getting where you're going and being stuck by the side of the road.
You can check on your spare tire as you would on your regular tires by looking for indications of tread wear. If you use a regular-sized tire as your spare, talk to one of our experts at Kluttz Tire and Service Center about tire replacement.
Store Information
Sunday – Closed
Monday – 8:00 a.m. – 5:00 p.m.
Tuesday – 8:00 a.m. – 5:00 p.m.
Wednesday – 8:00 a.m. – 5:00 p.m.
Thursday – 8:00 a.m. – 5:00 p.m.
Friday – 8:00 a.m. – 5:00 p.m.
Saturday – 8:00 a.m. – 5:00 p.m.